Best online ad platforms for your ad strategy
Updated: Oct 10, 2021
Sticking to one online ad platform may be bad, but advertising the wrong product on the wrong ad platform is much worse. Let's learn together about the correct type of online ad platform to use for your specific marketing strategy.
Best online platforms for your ad strategy
People looking at their mobile phones while crossing the street, passengers playing games on a bus or in a car, eyes are no longer looking at billboards but on the mobile phone. Ad spaces on mobile phones are as valuable, if not more valuable, than newspapers and tv, depending on the demographic. In the world of online advertisements, all ads are not created equal. Let us explore three powerful ad platforms online should you ever consider an online ad strategy or campaign, highlighting the three most compelling options on the internet today.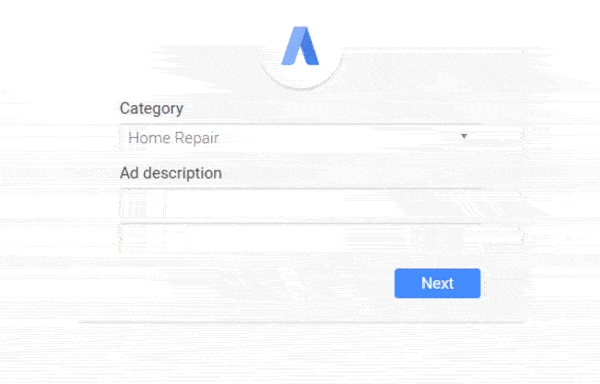 Best online platforms for your ad strategy
Google Adwords platform
Best online platforms for your ad strategy
Google AdWords is, without doubt, the most powerful advertisement platform online, with over sixty-three thousand search requests every second. When it comes to search engine market share, they have the lion share regardless of geographic location. Say you have a small business in a small city or town and wish to reach your local community with highly targeted ads to sell your services. The keyword here is services; this does not necessarily apply to retailers, especially with current online shopping trends. Google AdWords is an excellent way for restaurants, bars, hair salons, repair shops, and other advertising services. They allow you to place your ads as a text or display and as a map placement. Say you are a car mechanic shop, such an ad strategy can put your business above your local competition, say when a car breaks down in your area and is looking for emergency assistance. There is a good chance they may take out their phone and either google for a mechanic nearby or search on Google map itself.
Google Adwords is most useful as a B2B strategy since most businesses, even those with the most restrictive internet access policy, do not block google, especially when staff are researching new leads or suppliers. Whether local or international, your company provides B2B services. Google Adwords would be the best ad strategy for your needs. But if you are looking to advertise online for your retail shop, we would advise you to look at the following ad platform on our list.
Best online platforms for your ad strategy
Facebook Ads platform
Best online platforms for your ad strategy
We briefly mentioned how large companies may block access to Facebook as part of their internet restriction policy to improve or maintain productivity. Of course, if they have mobile phones and mobile coverage inside the office, such restrictions would be ineffective.
Facebook ads are excellent when it comes to brand awareness and marketing strategy. Facebook is perfect for retail ads. Why is that?
Facebook ads target a different way than other ad platforms; they target based on interests. While Google captures cookies in websites to best gauge your interests, Facebook looks at the groups and pages you are a part of based on their algorithm. Say you express an interest in sneakers and have joined a few groups talking about sneakers; Facebook would register sneakers as an interest of yours in its database, allowing sneaker companies to target their advertisement towards you. The same thing applies to whichever retail product you are trying to sell; you can choose to target specific geographic locations and people's interests within these areas. If you advertise an item in a blanket fashion, the conversions will be much less than promoting it to a group of individuals who are more interested in the product you are trying to sell.
Facebook ads are great for localized retail shops, but they are even better for international ones, considering how many people worldwide would also be interested in your product. And on top of that, Facebook ads allow you to advertise on Instagram as well; there is an option for your to push your adverts to Instagram, which could be great for eye-catching products for younger buyers. But what if you want to diversify your ad campaign and not just depend on Google and Facebook, there must be other untapped users or markets out there, right? Our next ad platform is an excellent alternate for your campaign strategy.
Best online platforms for advertisement strategy
Twitter advertisement platform
Best online platforms for your ad strategy
The last contender on our list may be the least, but it shows much promise. The problems we have with Google and Facebook ads are the increasing costs and competition. Most businesses are spending on average US $10,000 for Google, and Facebook ads recommend at least US $1,000 to the US $2,000 a month for small companies to pay to remain competitive. And these costs are only going to increase further with more businesses going online for their marketing and online ad strategy campaigns. Your direct competition's success can be as simple as spending more than your business on online ads. Twitter ads have recently begun to pick up and their steam. Over three hundred and thirty million users worldwide, a small fraction of Facebook users but not a small number either. Best of all, Twitter users may not necessarily be active on Facebook and vice versa, which allows you to reach a potential untapped pool of customers. We have never tried Twitter, but we read that it might be cheaper as a whole to advertise there. However, it is best to research if your country has a broad base of Twitter users. In India, less than three per cent of its population is on Twitter as opposed to almost forty per cent are tweeting day and night in the UK. And according to our own experience, we did not find Twitter necessarily cheaper than Facebook or Google in terms of reach.
These ad platforms are tools, and with all devices, their effectiveness depends entirely on the wielder. Jumping right into creating an ad account on these platforms and using them immediately is inadvisable. We recommend using the numerous training resources on Google, Facebook and Twitter, providing documentation and video tutorials on how best to utilize their ad platforms fully. We hope this has helped improve your understanding of the online advertising world. Have a beautiful day ahead.
Thank you for reading 'Best online ad platforms for your ad strategy' by IT Block. IT Block is an IT support services provider in Singapore and a registered Google News Source. #it #support #facebook #twitter #google #ads #adsense #advertisement #singapore